______________________________________
Simply the best in hand crafted design!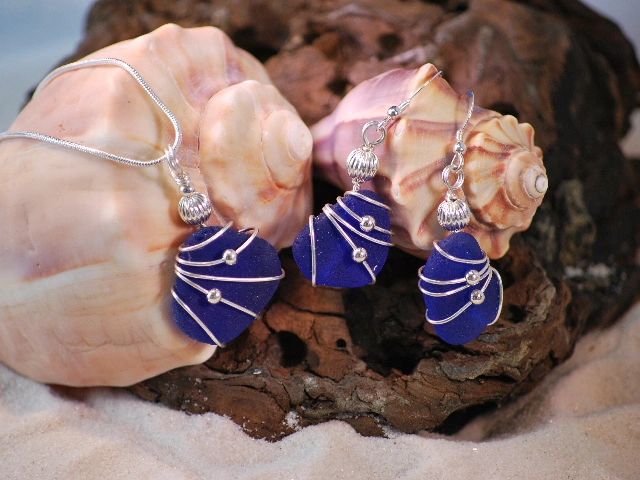 Truly exceptional cobalt sea glass collected on the beautiful beaches of North Carolina's Outer Banks make up this beautiful set to the left.
Artist, Sandie Markland, hand crafts each unique piece of genuine
sea glass jewelry
using highest quality precious metals, beads and charms.
Our genuine sea glass is just that: GENUINE! No alterations are made. Learn more about
genuine sea glass
.
You will find stunning pendants, earrings, charm bracelets and other specialty items made with genuine sea glass --- we hope you enjoy your shopping adventure with Windswept Creations!

All sea glass jewelry purchases include gift boxes, attractive organza storage bags and anti-tarnish bags to help keep your jewelry bright and tarnish free!
________________________________________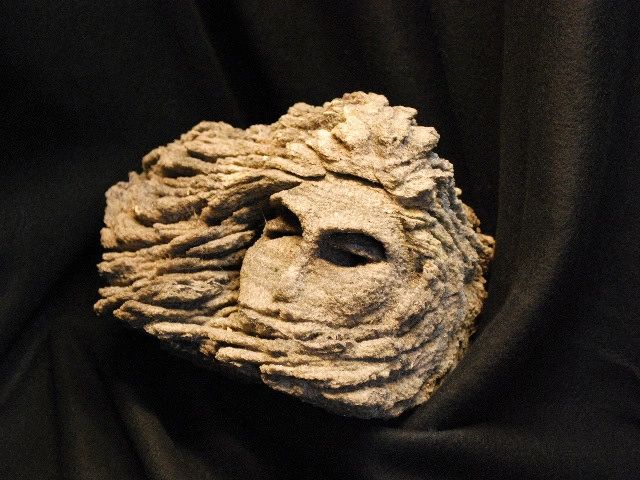 Many ancient cultures believed spirits inhabited a wide range of natural objects --- mountains, seas, trees, etc.  These spirits were often thought to be benevolent and courted for any protection they might have been able to provide.

Hand-carved Stone Spirits by Sandie Markland reflect these ancient cultures and will make a unique, unforgettable addition to your home or garden.

Each original piece is painstakingly hand crafted from weather resistant and light-weight  featherstone --- a type of volcanic rock mined in southern Idaho. 

Stone Spirits are available in a wide range of sizes and shapes. While an occasional female spirit arises from the stone (such as the 2009 artist's self-portrait pictured here) and a few animal-like spirits make their presence known, the majority of these spirits are wise, craggy, old males.  Please take a moment to peruse our current online selection!


_____________________________________



Copyright 2021  Windswept Creations