The Magnificent
Outer Banks of North Carolina 

All Photos by Sandie Markland unless otherwise noted.
Mist rising over the sound at Pea Island, Hatteras National Seashore. 
This area is a stopover for many migrating birds and water fowl spring and fall.  As a result, it is a popular destination for bird watchers of all ages!
Photo by Alison Campbell 2009
Icy pilings on the 
Avalon Fishing Pier
during an early
January cold snap.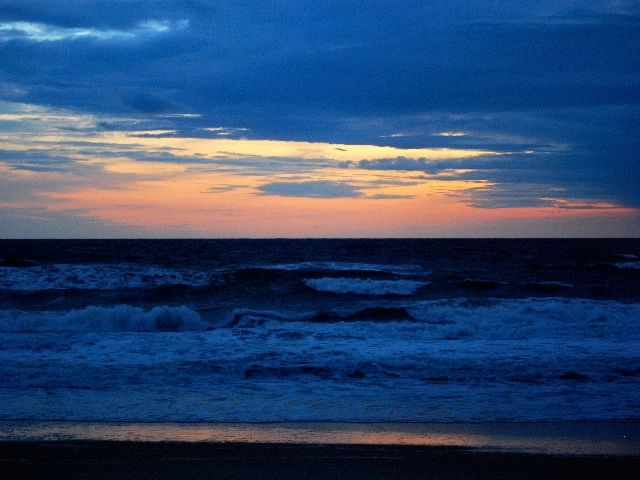 Sunrise over the Atlantic near Avalon Pier, Kill Devil Hills, North Carolina.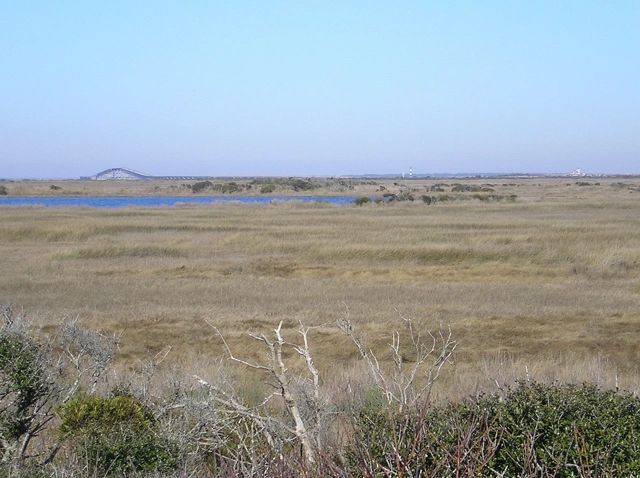 Looking north across the Pea Island salt marshes on a crisp, bright January day. 
Bonner Bridge (spanning Oregon Inlet) is in the distance to the left.
Sooner or later everything winds up on the beach ...







... probably one of many casualties of the
2009 November Nor'easter



Windblown sea oats on a Kill Devil Hills dune just before dawn. 
Beach grasses such as Sea Oats help to stabilize sand dunes and reduce erosion damage.
Rough surf near Avalon Fishing Pier on a bright March morning.
Kill Devil Hills, North Carolina
Unknown shipwreck near the new Croatan Surf Club in Kill Devil Hills, North Carolina.
Ancient shipwrecks occasionally  "appear" and "disappear" after violent coastal storms.
The photo below shows the overall remains of the wreck exposed at low tide.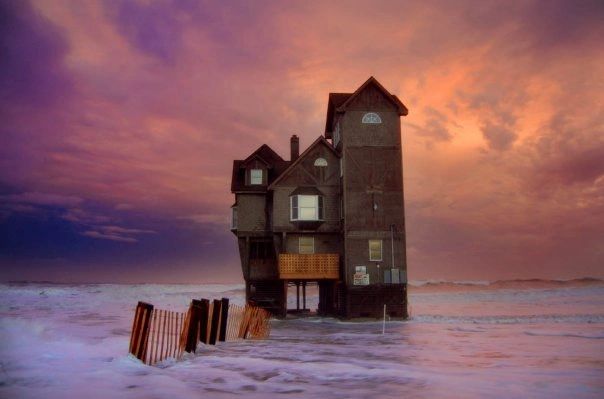 "Serendipity," featured in the film 'Nights in Rodanthe,' has not weathered recent storms as successfully as in the movie.  It was declared a nuisance and ordered moved or torn down by Dare County Officials shortly after the 2009 November Nor'easter.  The home now has new owners and has been moved to a new (and better protected) location.                                     (Photo Courtesy of Virginia Storzbach)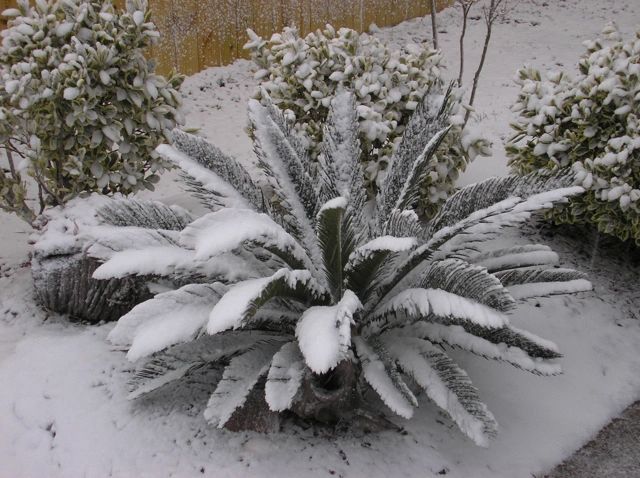 Outer Banks Snow Day 2008!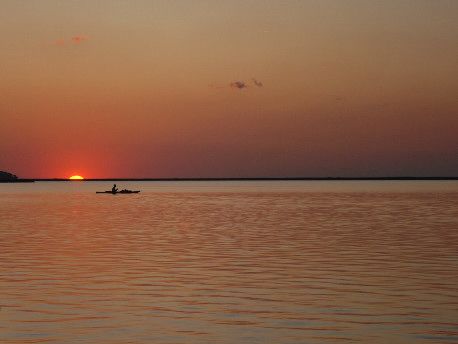 A perfect evening to paddle a kayak on Kitty Hawk Bay ...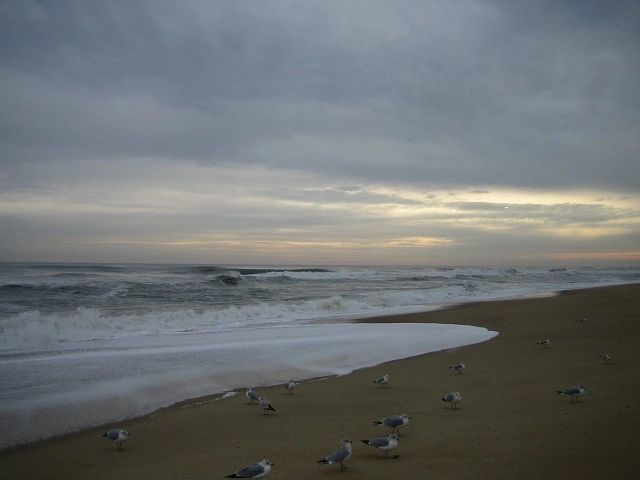 Early winter solitude ... 

gulls...

   ... churning surf ...

               ...  heavy skies ...



Kill Devil Hills,
     North Carolina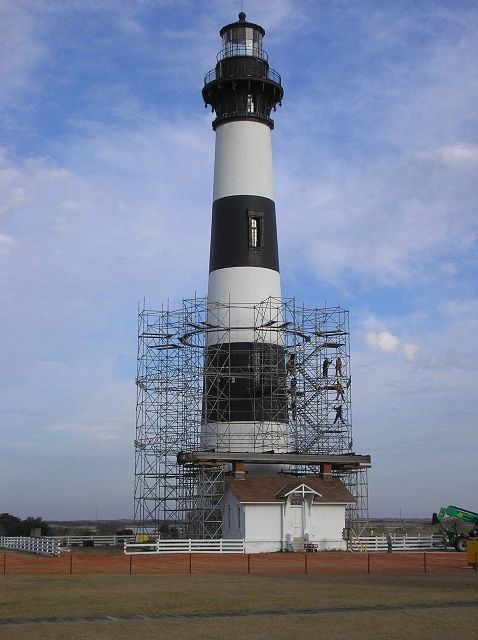 One of four lighthouses located on
North Carolina's Outer Banks,
Bodie Island Lighthouse is located
just south of Nags Head and
is currently being refurbished.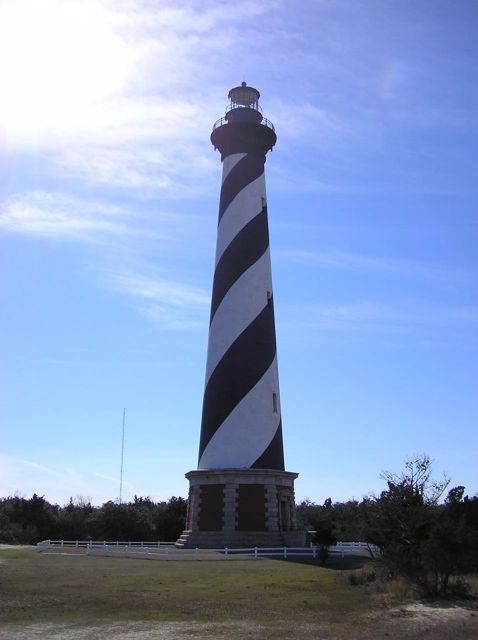 Perhaps the most storied coastal beacon in the world ...


Cape Hatteras Lighthouse
Guardian of the Graveyard of the Atlantic









Copyright 2021 Windswept Creations